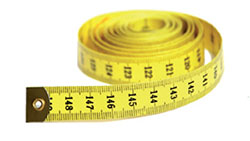 YOUR CUSTOM MADE HIGH DENSITY OLIVE GROVE PLANTATION
Each estate has its own climatological and agronomic characteristics which make it unique and different.

At Todolivo we carry out a detailed study of the fields to be ploughed (portions of land with uniform characteristics) which compose each estate, taking into account factors such as: type of soil, orientation, inclination, amount of sunshine, availability of water, climatological data, etc.
Based on the data obtained and also taking into account the organoleptic characteristics of the oils sought, in each field we customise the ideal plantation layouts, the varieties to be planted, the orientation and their agronomic management.

What is the objective?
1. To achieve the maximum productivity and profitability, with the lowest investment and maintenance costs.
2. To obtain unique blends of virgin oils of extraordinary quality with differentiated flavours and aromas on your estate.
What are the advantages?

100% of the oils obtained are Extra Virgin.
They reduce the investment and maintenance costs.
Their productivity is very high.
With them we achieve profitability records due to the fact that there is an excellent relation between the investment made and the production generated.
They make it possible to obtain 1kg of Extra Virgin oil at a lower cost.
Easy to manage from an agricultural point of view.
More extensive, they lead to greater amount of sunshine in the line.
They make it possible to harvest up to 25 hectares/day with a single machine.

Request more information